Our Services, Your Solutions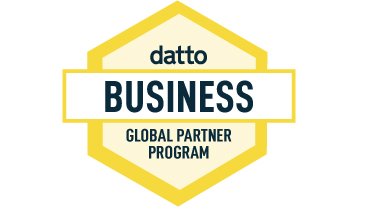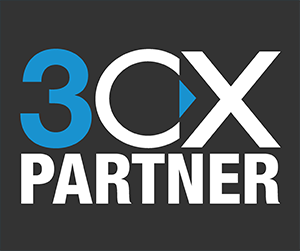 Cost-Effective Phone Solutions
Per-extension phone billing with unlimited national calling could be costing you a small fortune. Per-minute billing sounds like something from last century, but it could actually give you significant savings. Calls can be less than a penny a minute to not only the U.S. but most other countries as well. Unless you are running a call center or have sales reps on the phone all day, you most likely are overpaying. For example, we had a client with 50 phones paying $2700 a month. We were able to add a second Internet line to their business for redundancy and reduce their phone bill to where they were saving $2000 a month. They ended up with more reliable Internet and significant cost savings. Ask us for more detail how this happened. Even if you run a call center, bulk buying of minutes from a wholesale provider could still save you money.
Desktop & Server Management
We manage your technology as part of our fixed pricing model. Our price includes software that not only manages your devices, but also protects them against malware and ransomeware, including anti-virus, malware protection, threat mitigation, and employee content filtering. No solution is guaranteed to be 100% effective, but layering different solutions into a larger solution provides the best defense. If one solution misses a threat, another one is there to catch it. If it somehow evades all protections, we have a threat monitoring service that notices a breach and notifies us. Finally if all else fails, our local and cloud backup solutions with their own ransomware detection and protection will be there to quickly get you back into operation in the unlikely event if a breach happens.
Cloud Storage Solutions
We have experience and can offer solutions for moving your computing and server needs into the cloud. Every business is different and this is not always the best fit for every business. If you're tired of having to buy expensive servers every few years, paying an HVAC company to fix the server room A/C in the middle of the Winter because it failed, or just can make better use of that space in your business, let us see if moving into the cloud would work for you.
Automated Voice & Text Setup/Management
Do you have clients who prefer to message instead of talk on the phone? We offer customized text chat bots that can interact with your clients and send them information about your company. These message bots can use SMS, Facebook messenger, or even What's App. We can also set up automated phone attendants who can understand speech. Get rid of unfriendly automated attendants on your phone that answer calls with "Please listen carefully as our menu options have changed. Press 1 for…" Instead just ask them how you can help them and have a smart attendant parse their speech and either route their call to the appropriate place or ask them for more information. Call us at 540-742-7903 to see an example.
Network Defense & Management
Protect your company's valuable data from virtual trespassing and theft. Your network is the first line of defense against unwanted access. Weave DOT Guru can update and maintain your infrastructure with the latest and best security measures.
IT Project Services
Do you dread talking to vendors when you are looking for the best solution to a project? In addition to our fixed-price support contracts, we can also quote any one-time projects you are interested in. Need security cameras? Video walls? Light shows? A/V sound systems? Whatever your need, we can research a solution, propose ideas, and work with other vendors if needed to get it implemented. You concentrate on what your core expertise is and let us handle the technology research for you.
Data Backup & Disaster Recovery
What would you do if you lost all your data? We can set up both on-site and cloud-based recovery systems, for an affordable monthly cost. We can protect your company with backup hardware, backup software, local disk storage, and cloud storage. You don't have to risk accidental deletion, file loss, fires, flooding, malware, ransomware or natural disasters wiping away your company's valuable information.
Remote Monitoring & Help Desk
Our support plans include unlimited help desk and remote support. Prices are based on number of devices or employees to cover, whichever makes the most sense for your company. For example, if you have a warehouse operation with a front office staff and several warehouse employees sharing one computer, it makes most sense to charge per computer instead of per employee. Our contracts include at least one on-site visit a month, or more, depending on the size of your company. It also includes a virtual CIO for your leadership. Make us part of your planning process. Our success depends on your success. We are here to help you grow.
Temp Help
Has your IT person put in their notice? Don't panic. We can help bridge the gap in the meantime, assist in finding a qualified replacement, or provide you with long-term IT Services. We have the expertice needed to identify strong candidates that will ensure proper management of your company's IT needs.